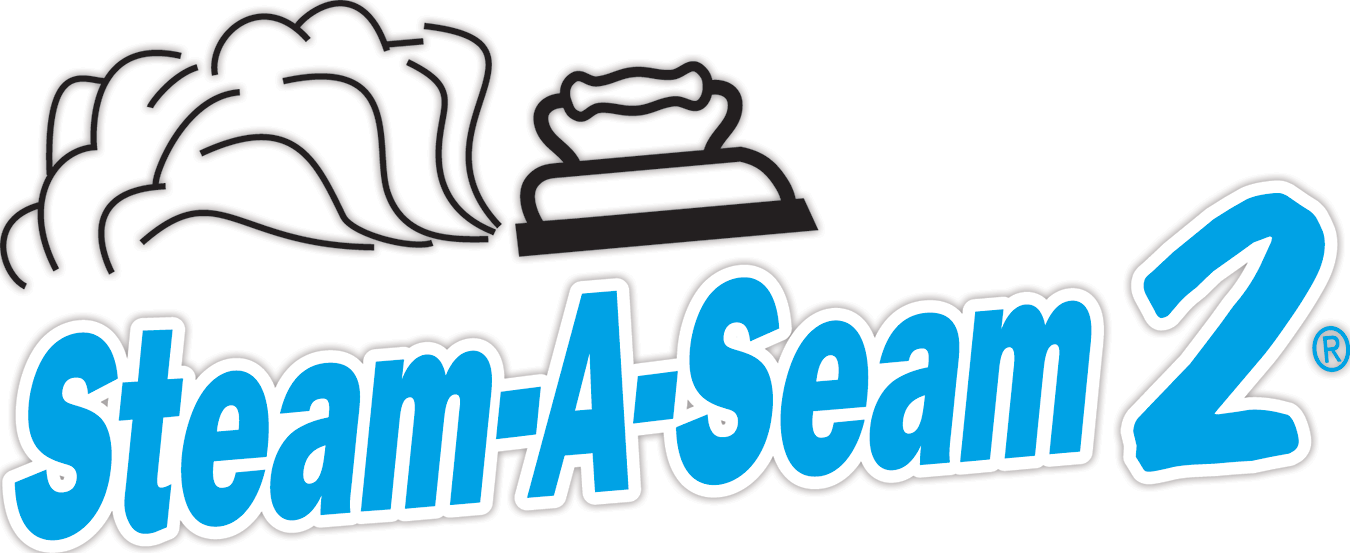 Steam-A-Seam 2 Double Stick Fusible Web 24″ x 25 Yard Bolt
Description
Get Stuck on Fabric Fusing!
The #1 most loved brand of double stick fusible web, Steam-A-Seam 2 makes appliqué easy, fun and permanent! Steam-A-Seam 2 is a heat activated, pressure sensitive fusible web. It's tacky allowing you to position and reposition your applique before making anything permanent with your household steam iron.  You'll never make a mistake – the last step is to fuse when everything is perfectly in its place! Before fusing, position your entire applique and pin your wall hanging up to see how it will look or try on a garment to check appliqué placement; you're able to reposition pieces while you're wearing them.
If you're looking for the lightest weight fusible web, check out Lite Steam-A-Seam 2, it's half the weight of the regular.  Steam-A-Seam 2 is also available in 1/4″ and 1/2″ tapes perfect for adding lace, ribbon and trim.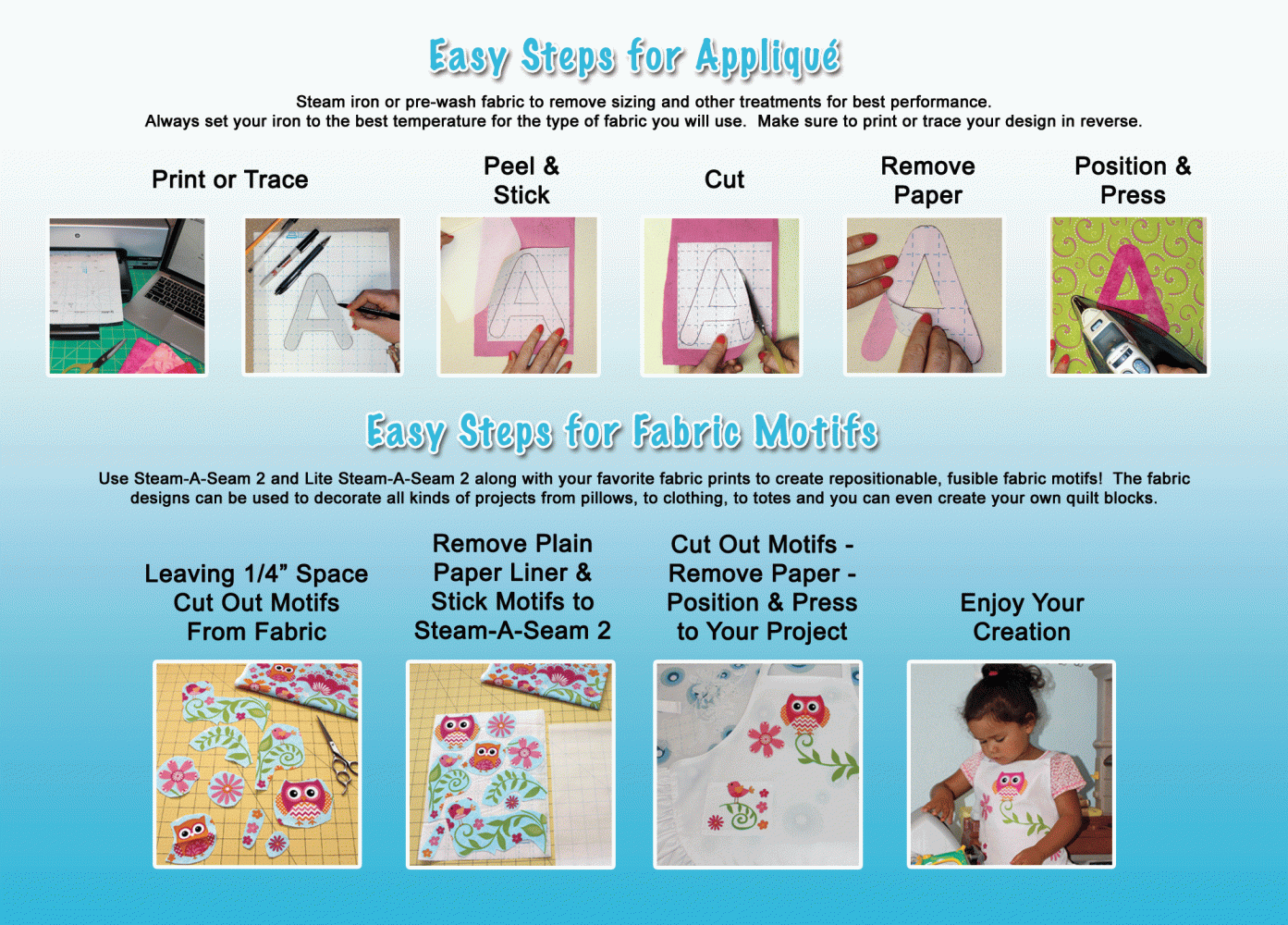 Benefits of Steam-A-Seam 2®:
Repositionable temporary stick
Bond is strong & permanent
Leave edges unfinished – will not fray or lift
Will not gum up your needle
Machine wash and dry (See Product Care)
 New grid paper aids in tracing
Easy to see through and write on
Printer friendly!
Use Steam-A-Seam 2 with different materials & projects:
Appliqué
No-Sew hems & seams
Add or repair zippers, pockets, etc.
Apply lace, ribbon & embellishments
Durable enough to use with paper, cardboard, wood, glass, etc!
Product Care
Machine wash & dry finished projects without fabric softeners or dry clean.
You may leave edges unfinished, but if you choose to sew through, make sure to completely fuse Steam-A-Seam 2® using steam for at least 30 or more seconds depending on number of layers and thickness of fabrics letting entirely cool before sewing.
When laundering, avoid using fabric softener. Fabric softener chemicals erode the fusible web over time.
Additional information
| | |
| --- | --- |
| Weight | 7 lbs |
| Dimensions | 26 × 7 × 7 in |