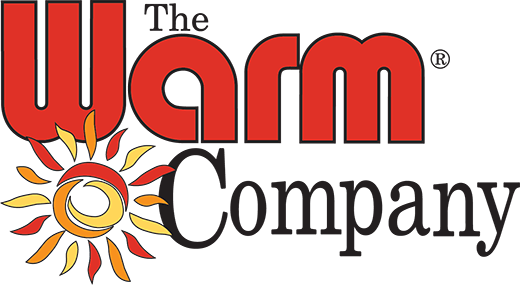 Since 1980, The Warm Company has been dedicated to manufacturing exciting and innovative products that make sewing, quilting and crafting throughout the world, easier and more enjoyable. You can always count on the Warm Company to offer products that inspire creativity in your quilting, crafting, sewing and home decorating projects. All brand name products are manufactured with only the best materials available to ensure your finished projects meet your high standards.
The Warm Company first began marketing an energy efficient insulated window treatment, Warm Window. When the owners, Jim and Evelyn Chumbley, observed the needle punch manufacturing process, Evelyn pointed out if you could needle punch natural cotton fiber it would be like the cotton quilt batting her Grandma used to quilt. Warm & Natural was born! Over the past 30 years, The Warm Company has been dedicated to the manufacture of innovative and inspiring products for quilters, crafters and home sewing enthusiasts world-wide!
Quality + Innovation
To manufacture and market innovative, durable, premium quality products to yield the best possible value for consumers' investment.
Customer Support
To provide superior service to Warm customers in support of their profitable distribution of Warm products.
Fair Trade
To maintain consistent profitability providing fair investment return to shareholders and capital for growing business to continue to meet the objectives of this Mission Statement.
Happy Employees
To maintain a safe, healthy, enjoyable work environment for Warm team members providing opportunity for personal fulfilment, compensation and financial security consistent with their contribution to Warm Company success.